Our Cakes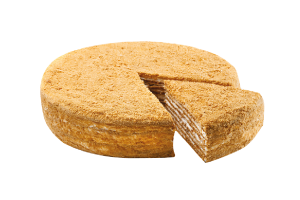 Honey Cake
Hand made Honey cake is very popular across East European countries.
$ 7.50 per slice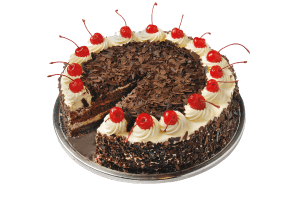 Black Forest
Layers of chocolate sponge soaked in Kirsch Brandy, with a Kirsch flavoured cream chocolate mouse and sour cherries decorated with fresh cream and chocolate shavings.
$ 7.50 per slice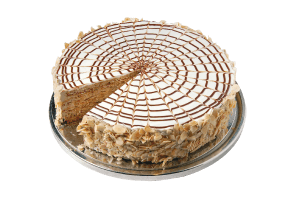 Esterhazy
Traditional Austrian cake with layers of Hazelnut meringue sponge combined with hazelnut nougat and butter cream glazed with fondant.
$ 7.50 per slice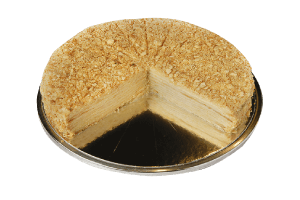 Napoleon
One of the most popular cakes in Slavic countries, made of very thin and flaky puff pastry cake layers and a smooth vanilla custard cream with a touch of rum.
$ 7.50 per slice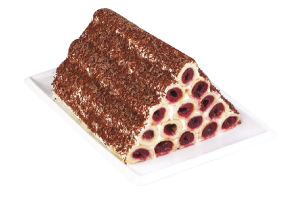 Russian Izba
Layers of spiralling puff pastry tubes filled with sour cherry, layered with aerial white cream and dusted with chocolate. You will be blown away by the design inside the cake and the taste!
$ 7.50 per slice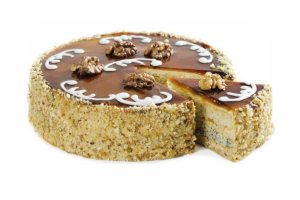 lady's Whim
lt's а delicious 4 sponge layers cake. Рорру seeds, apricots, prunes and chocolate moist sponges are tied together with а caramel flavoured and truly divine cream.
$ 7.50 per slice
These and more cakes are available in our lovely cafe. You can also order a special cake for your special occasion. Contact us on 0734 204 061.