Our Menu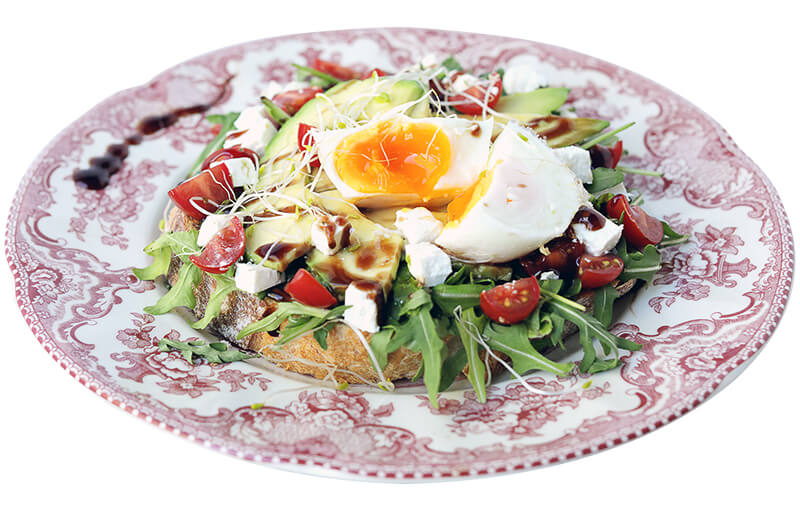 Breakfast for you
Sourdough bread, avocado, Arugula, tomato, feta, poached egg and Gastronome's vinaigrette.
$18.50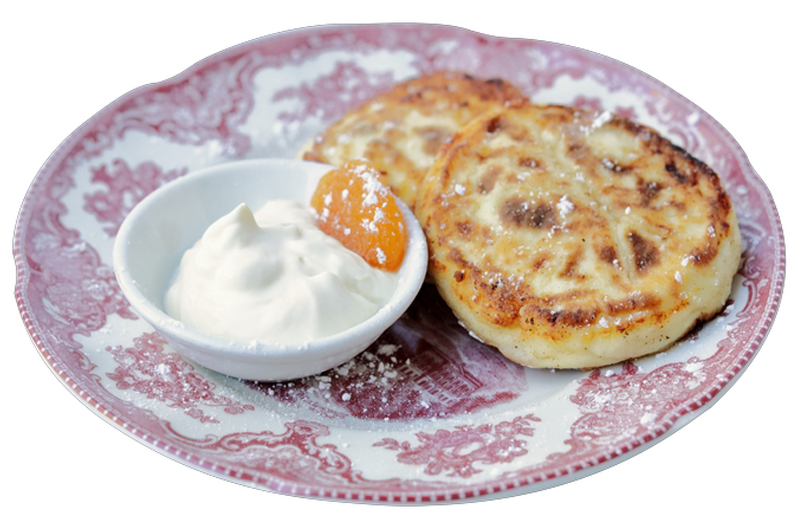 Sirniki
Delicious baked dessert made of cottage chees and sultanas. A very light, healthy and perfect with a cup of coffee or special tea.
$11.00 per serve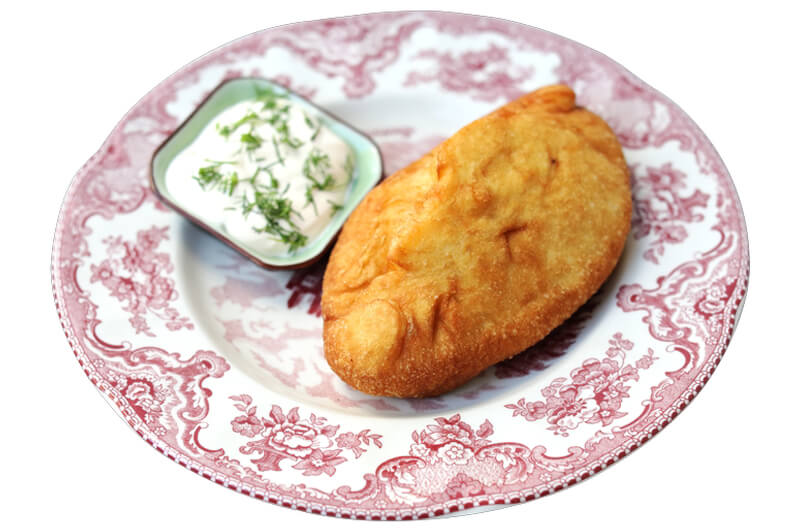 Pirozhki
Freshly baked traditional slavic buns with four fillings to choose from:
Beef | Cabbage Potato | Mushroom
$8.80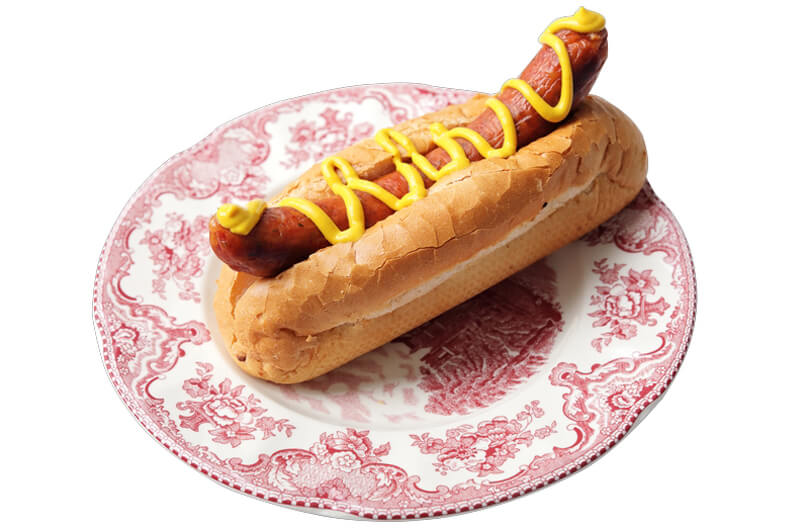 German sausage
Finest Grilled German Bratwurst with sauerkraut, onion & sauce.
$11.50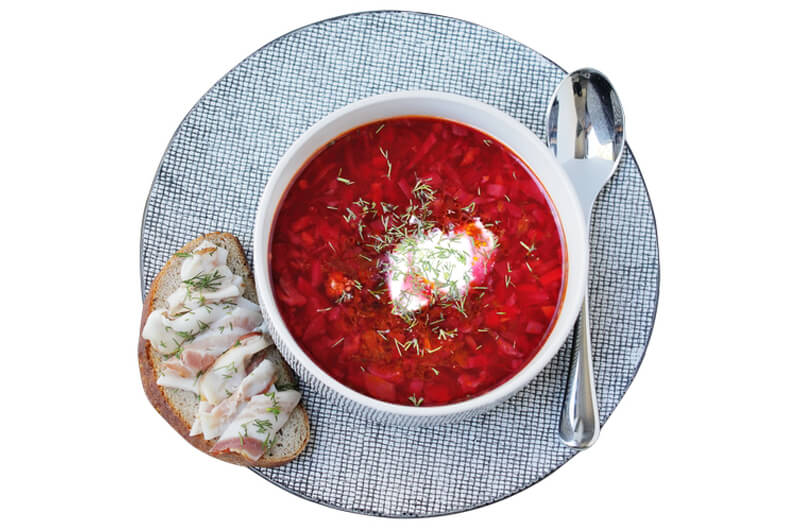 Borsch
National Ukrainian soup
Healthy hot beetroot soup made with a fragrant beef broth and vegetables. Served with sour cream, traditional rye bread and pork lard.
$19.50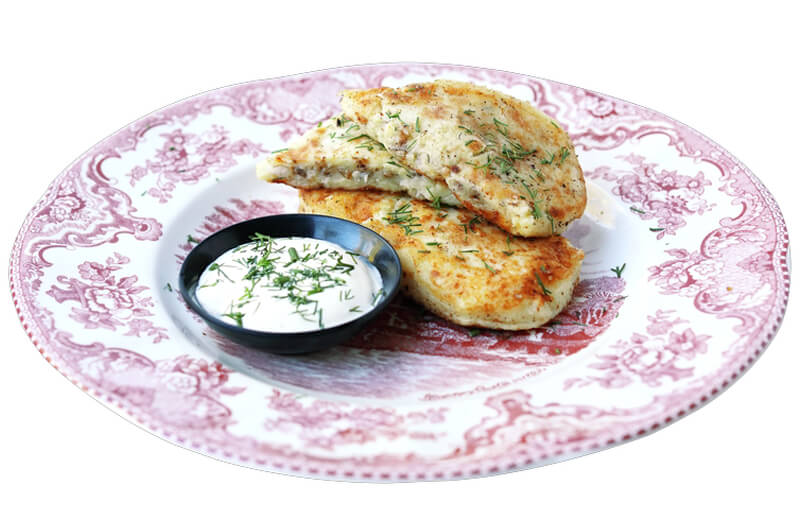 Zrazi
Mashed potato cake stuffed with mushrooms. Served with sour cream and dill.
$15.90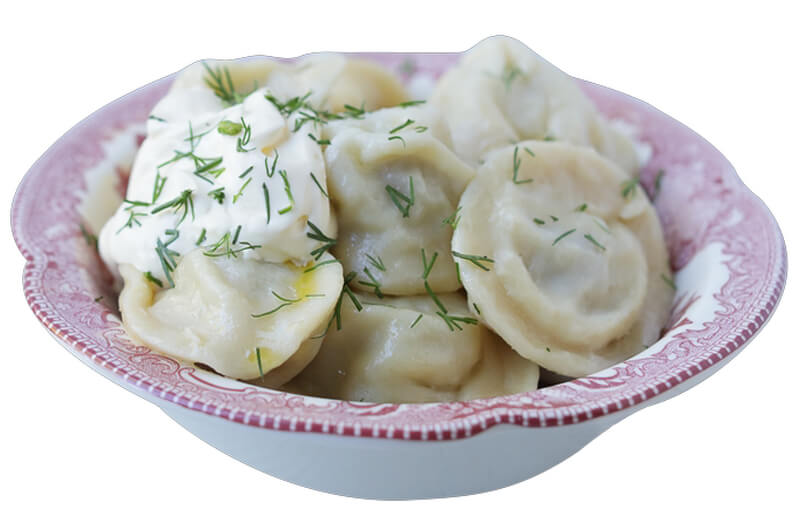 Pelmeni
Light and tender Pelmeni, bursting with delicious natural ingredients. Served with sour cream and dill.
$21.00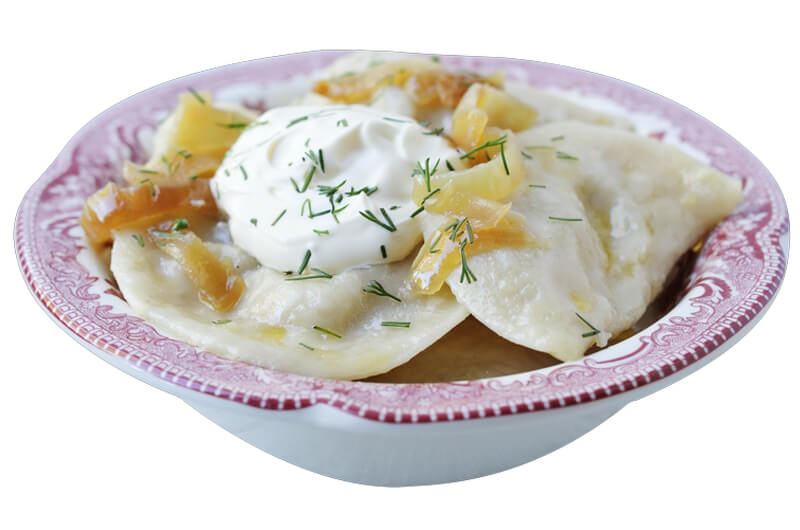 Vareniki
Enjoy our selection of vegetarian Vareniki.
$21.00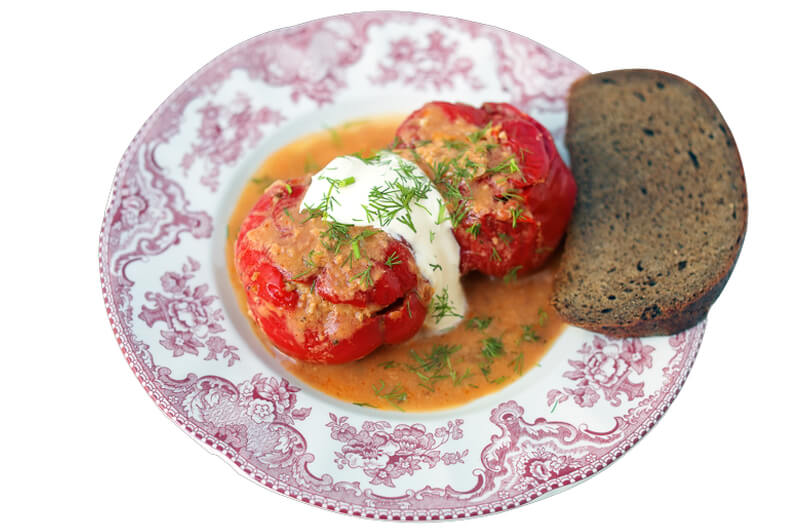 Stuffed Capsicum
Bell peppers filled with a minced veal, mixed with rice, flavoured with herbs and spices, slowly cooked in a savoury tomato sauce.
$27.00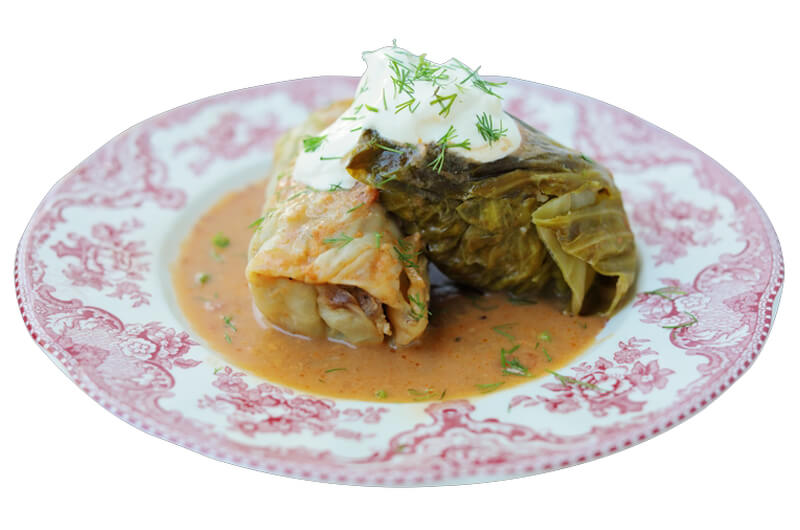 Golubtsi
Cabbage rolls stuffed with veal mince, cooked in savoury tomato sauce. Served with dollop of sour cream, rye bread & dill.
$25.00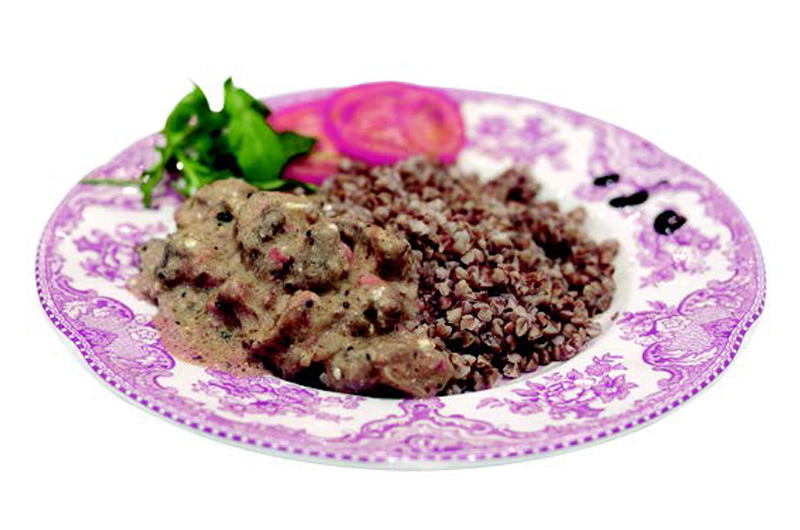 Beef stroganoff
Sauteed pieces of beef in our cream sauce with mustard grains and pomegranate molasses served with buckwheat, gluten free grain-like seeds
$22.00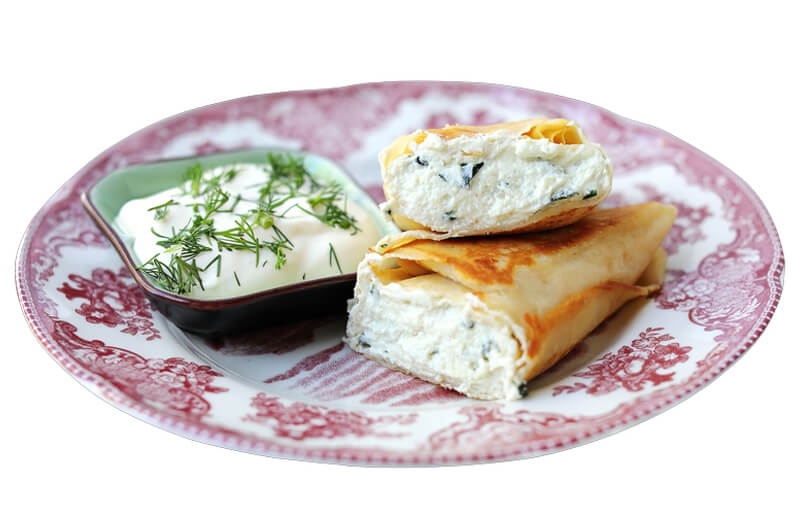 Chesnochok
Cottage cheese, basil & Garlic.
$7.90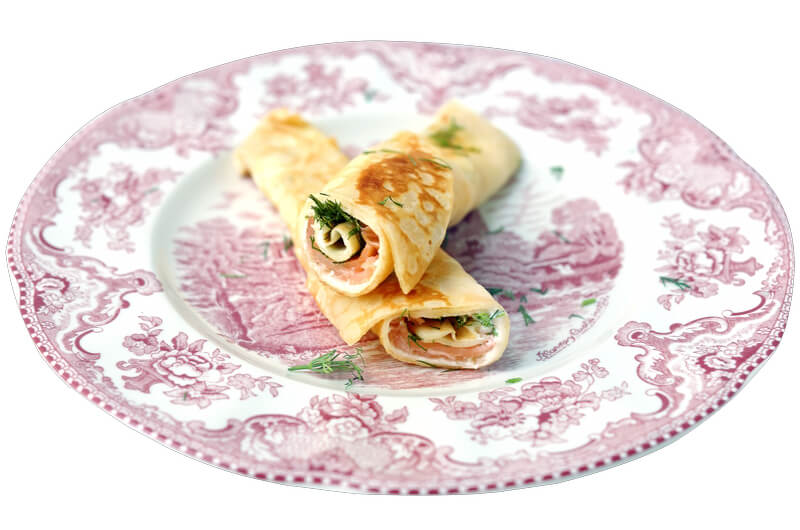 Zolotaya Ribka
Salmon & Philadelphia cheese. Served with dill.
$10.80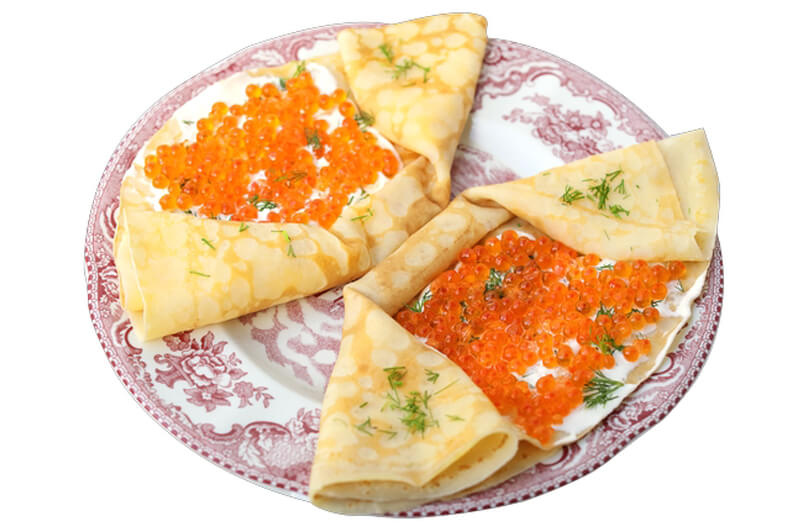 Gourmet Crepe
For a special treat try Red Caviar Blini. Served with dill.
$23.00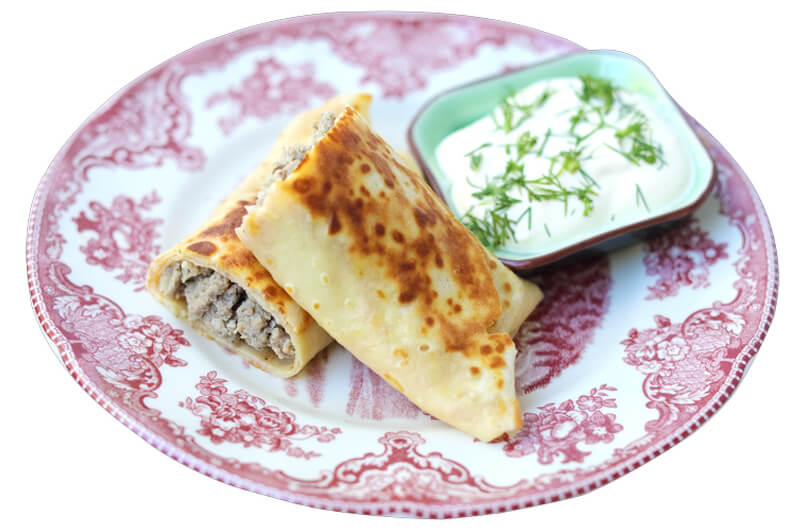 Bogatyr
With Beef. Served with sour cream and dill.
$8.70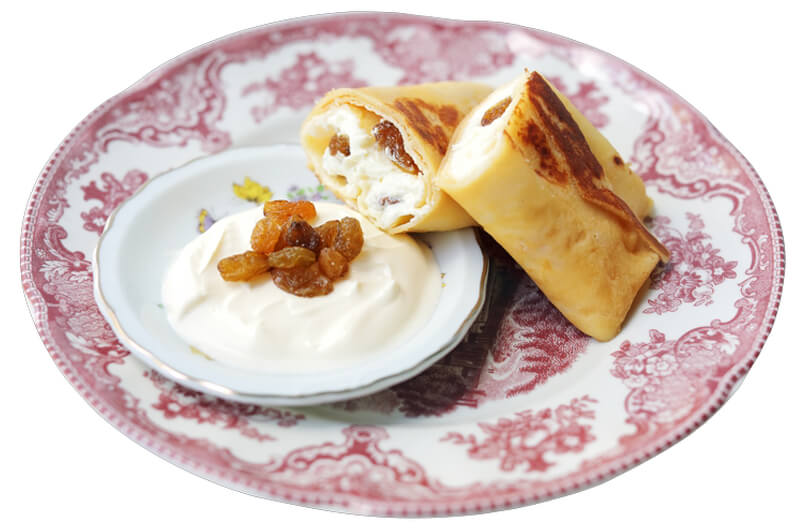 Tvorozhok
Sweet cottage cheese & sultanas.
$7.90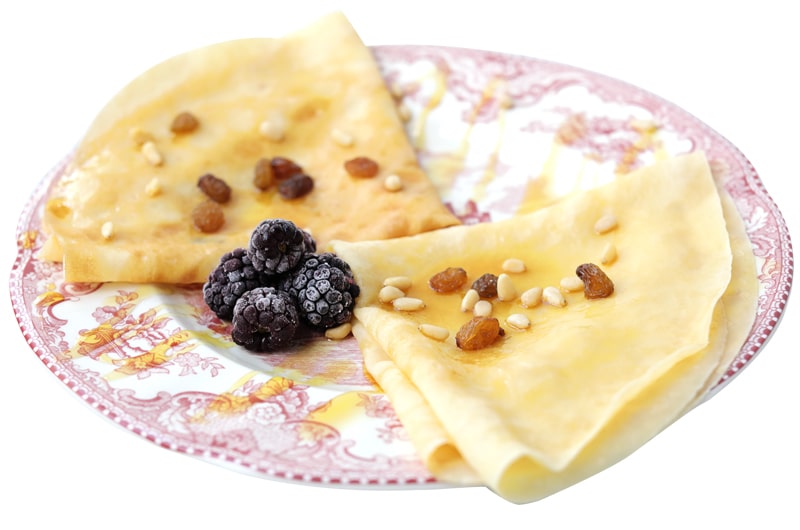 Sladkaya Skazka
Choose topping: Jam | Nutella | Caramel | Honey | Chocolate | syrup
$8.90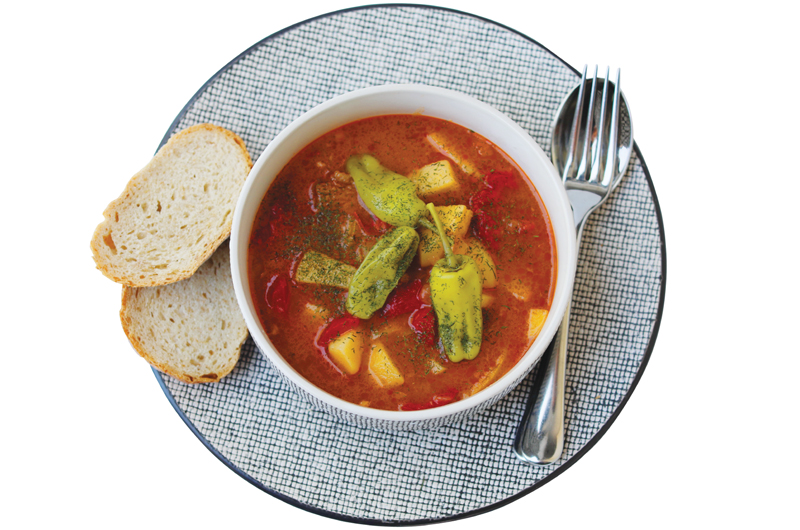 Hungarian Goulash
Delicious beef stew with a rich paprika seasoned broth. Served with buttered bread.
$25.00